Welcome to Ifield Early Years Foundation Stage
Our Early Years Foundation Stage is comprised of our Reception, Cedar Class.
Our Early Years Foundation Stage curriculum covers the seven areas of learning which are now recognised as being required to make up the skills, knowledge and experiences that babies and children acquire as they grow, learn and develop. More information about the Early Years Foundation Stage Curriculum can be found here.
The prime areas of focus are Personal, Social and Emotional Development, Physical Development and Communication and Language. These are fundamental because they combine to support development in the other areas. The developmental statements in the seven areas of learning help practitioners to identify and plan for children's individual interests and abilities.
Total Communication is an approach that many therapists and settings use when working with children who have Speech, Language and Communication Needs. This approach supports pupils' communication through the use of Makaton signing, the Picture Exchange Communication System (PECS), Augmentative and alternative communication (AAC) and vocalisation. In addition pupils use visual timetables to help them sequence their school day and visual schedules enable them to work more independently whilst they are processing and engaging in learning tasks.
Cedar Class
All pupils in Cedar Class have Ifield School named on their Education, Health and Care Plan.
Pupils in Cedar Class experience a highly personalised and enriching curriculum based around their interests with a balance between adult directed activities and learning through play. A multi-sensory approach to teaching and learning is used to enable the pupils to achieve their very best. Pupils in Cedar Class participate in a wide variety of learning programmes such as Write Dance and Messy Play that are designed to develop core skills.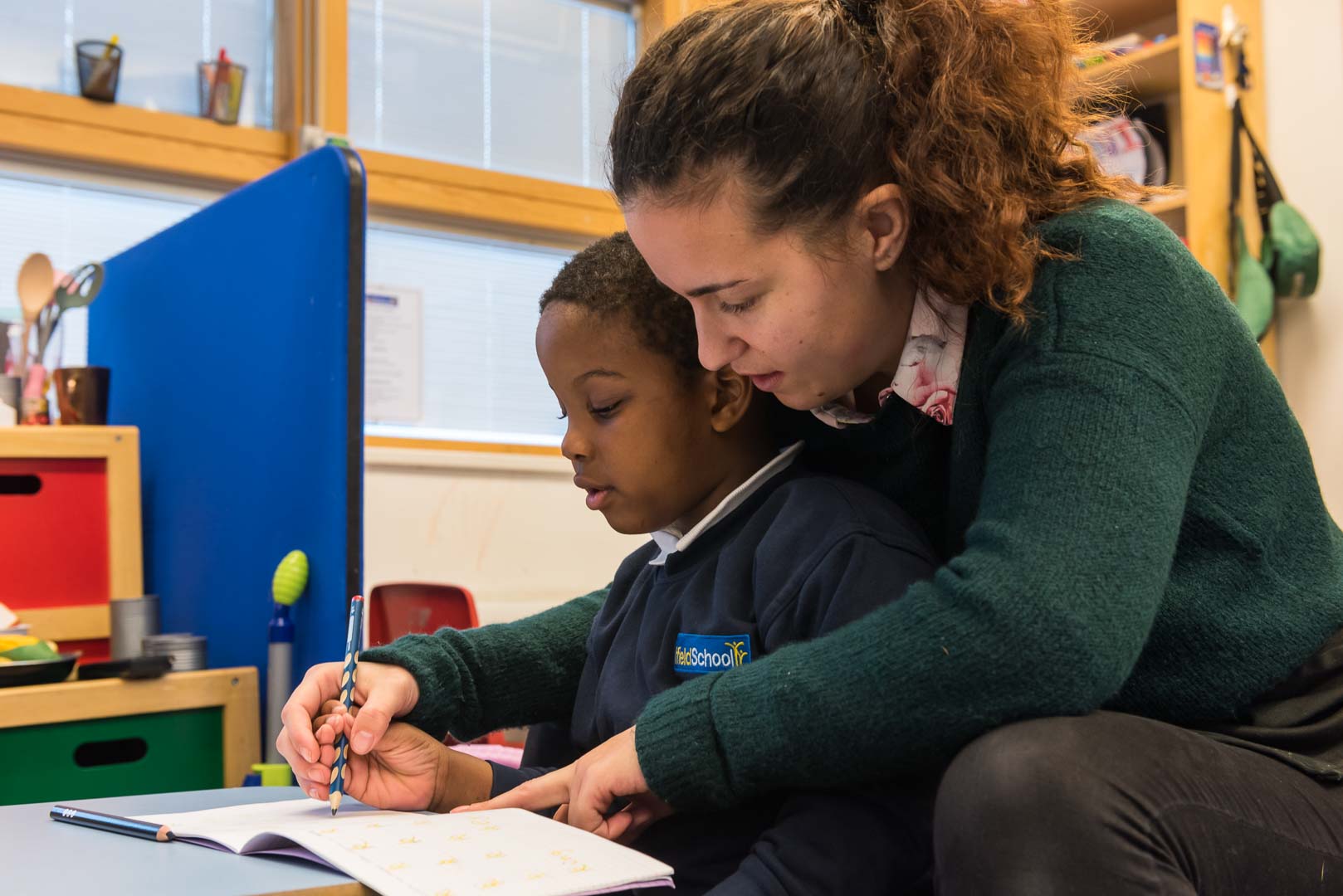 All pupils work on developing foundation for language skills through approaches, such as Intensive Interaction, Attention Autism, modelled play, sensory stories and the curiosity approach. For pupils who are developmentally ready, they access Little Wandle Phonics to learn the skills necessary for reading and writing. Pupils also use Numicon Maths which is a practical, visual resource which allows our pupils to develop a good understanding of number.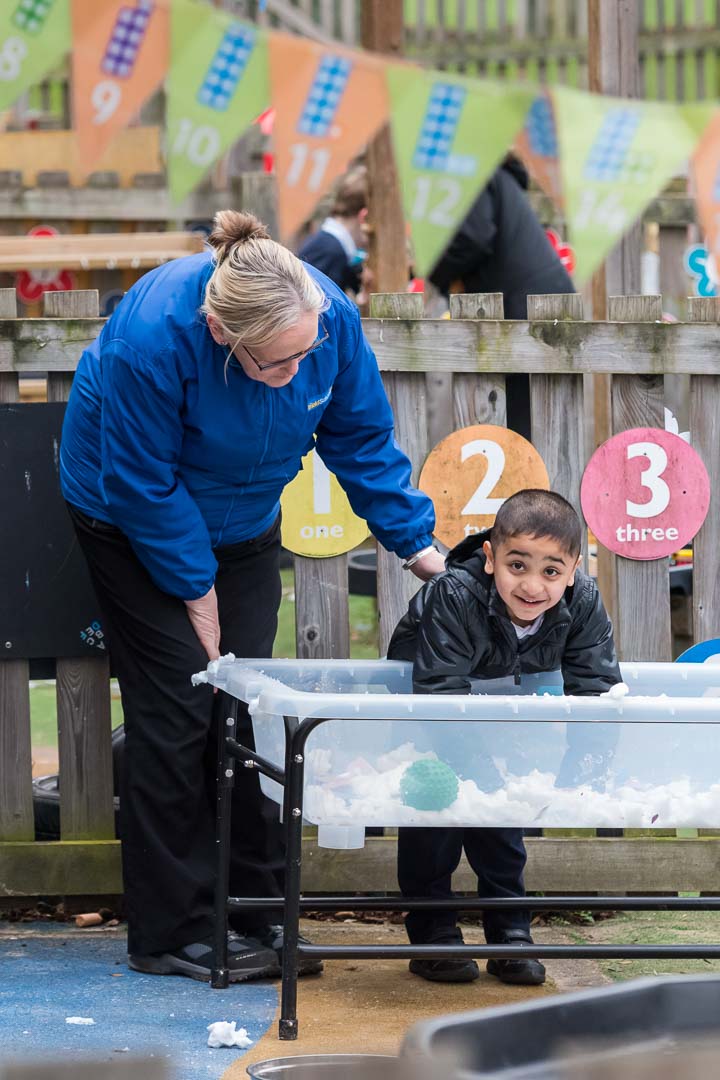 Pupils also have the opportunity to extend their learning in the sensory room, rainbow room and during their hydrotherapy pool sessions. They have a weekly session with Ifield's specialist music teacher and visit the Simon Harrison Woodland for Forest School three times a year. There are also many educational visits which enable our pupils to gain valuable first-hand experiences within the community.