Plans approved for new centre of excellence for disability sports, art and culture
A state-of-the-art disability sports, art and cultural centre for children, their families and the community is set to be built in the grounds of Ifield Foundation Special School in Gravesend having been granted outline planning permission by Kent County Council.
The project, currently known as 'iSparc', aims to create a centre of excellence for inclusive PE teacher training where coaches, teachers and managers can be trained to a very high level in disability sports teaching and art and culture.
A six-badminton court sports hall with equipment for Paralympic sports such as goalball, boccia, wheelchair basketball and other activities.
Accessible 25m eight-lane swimming pool with ramp, hoists, spectator area and cafeteria.
Dance and performing arts studio and therapy rooms.
Room with sunken trampolines, hoists and specialised equipment.
Outdoor football pitch, running track, climbing wall and wildlife area.
Having cleared the first planning hurdle, the school will now be able to progress discussions with potential funders.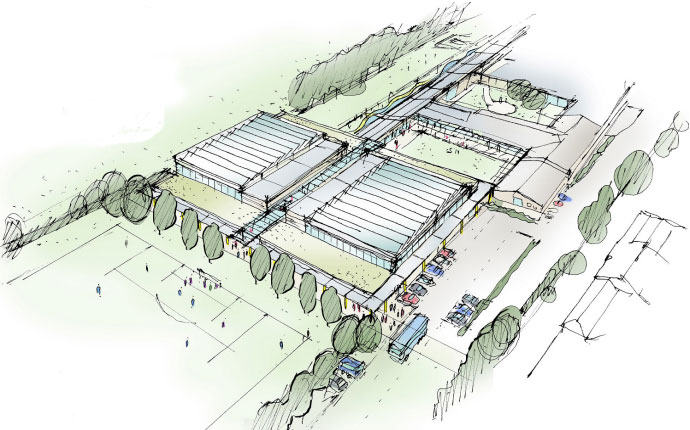 To help us raise enough money for this amazing facility which will benefit all of our students, you can help us by raising free donations just from shopping online. Click here to find out more!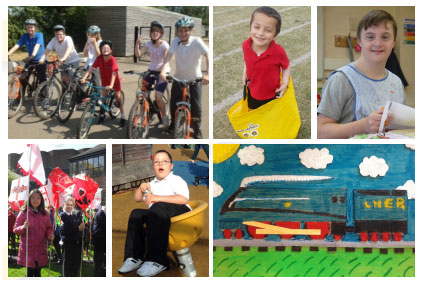 Pam Jones OBE , Headteacher of Ifield School, said: "We're very excited that Kent County Council has granted us outline planning permission for iSparc, especially as the school has been trying to build new sports facilities since 2002. Our challenge now is to secure funding for such an exciting scheme. Kent does not currently have a combined disability sports, arts and cultural venue and this centre will help to inspire children with special needs across the county to get involved in a multitude of sports and performing arts."
Clare Stoddart , Chair of Projects on Ifield School Governing Board, said: "We are not just building a legacy, we are building a destiny. We want iSparc to become a centre for sports and performing arts for children and young people with disabilities. The goal is to build an inspiring facility where coaches and managers can be trained to a very high level in disability sports teaching."
Paul Carter , Leader of Kent County Council said: "This specialist facility will not only improve the health and social outcomes for disabled children and young people from Ifield Foundation Special School but it will provide a valuable resource benefitting many children and young people with special needs across the county, filling a void in the facilities currently available."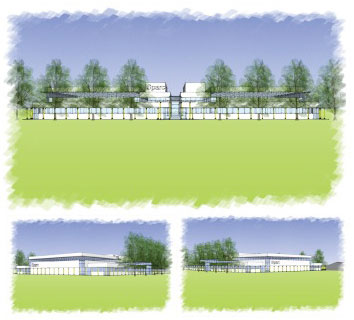 Click here to download iSparc brochure
For further information please contact:
Ifield School
Tel: 01474 365485
Email: office@ifield.kent.sch.uk