Please find below home learning resources: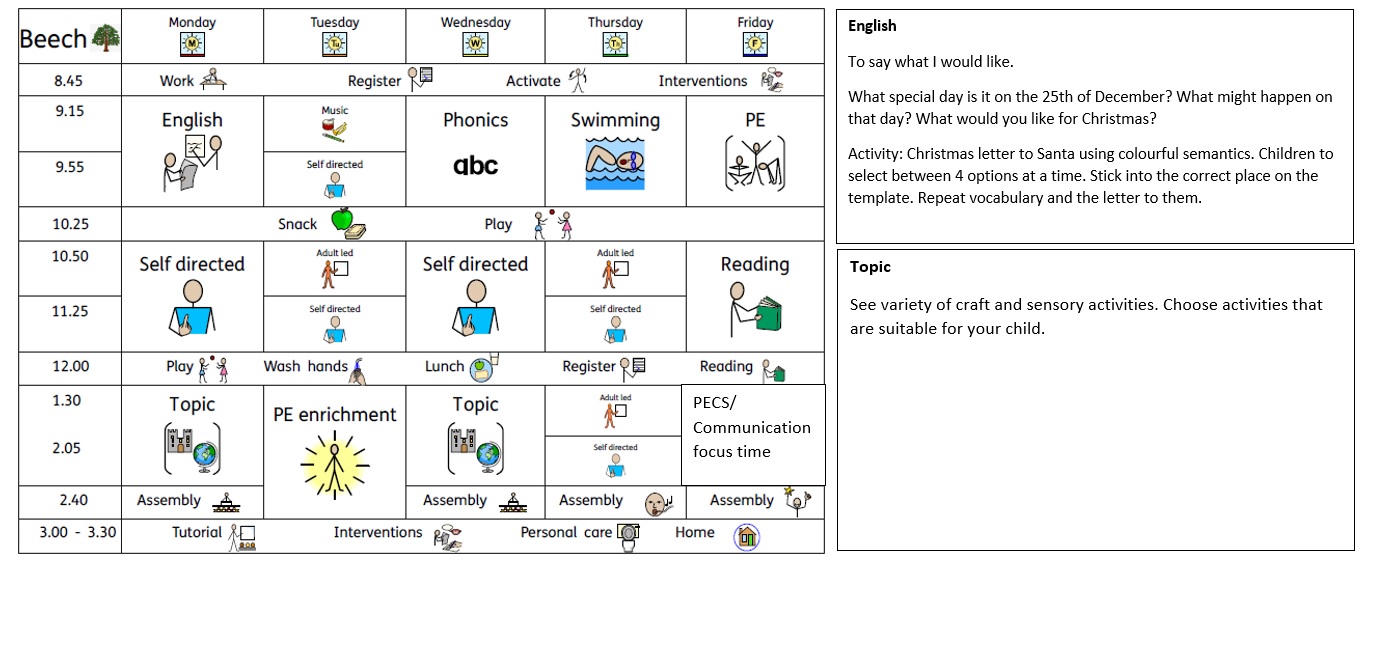 Above is the timetable that we follow in Beech Class. Please follow it where it is possible and phone me if you need any support. Please find resources within the folders and choose what is suitable for your individual child.
Self-directed time: Your child leads their learning through resources that you have put out in the environment for them. You observe and support your child to develop their skills.
PE Enrichment: This term we are participating in yoga. You can access yoga videos to support with this – Cosmic Kids Yoga https://www.youtube.com/watch?v=on_9AhPQigE
Swimming could be replaced with another form of exercise. This could be through the use of YouTube videos or if you have equipment at home like a trampoline.
Reading – Please hear/read to your child every day. Also allow opportunities for questions, such as: (simple) Where is the dog? What colour is it? (More challenging) What do you think is going to happen? What would you do? How are they feeling?
Design and Technology (Topic) – You could bake something linked to Christmas or decorate ready-made biscuits with Christmas designs to support life skills.