Ifield Post-19 Pilot Provision
Since September 2014 Ifield School has been involved in an exciting collaboration with North Kent College by piloting a post-19 provision. This was to reflect the introduction of Education, Health and Care Plans and the entitlement of young people with special educational needs access to education until they reach the age of 25.
Post-19 offers supported internships, supported life skills and a continuation of learning to prepare for adulthood where the school can offer evidence that this is an appropriate pathway for the students who wish to attend.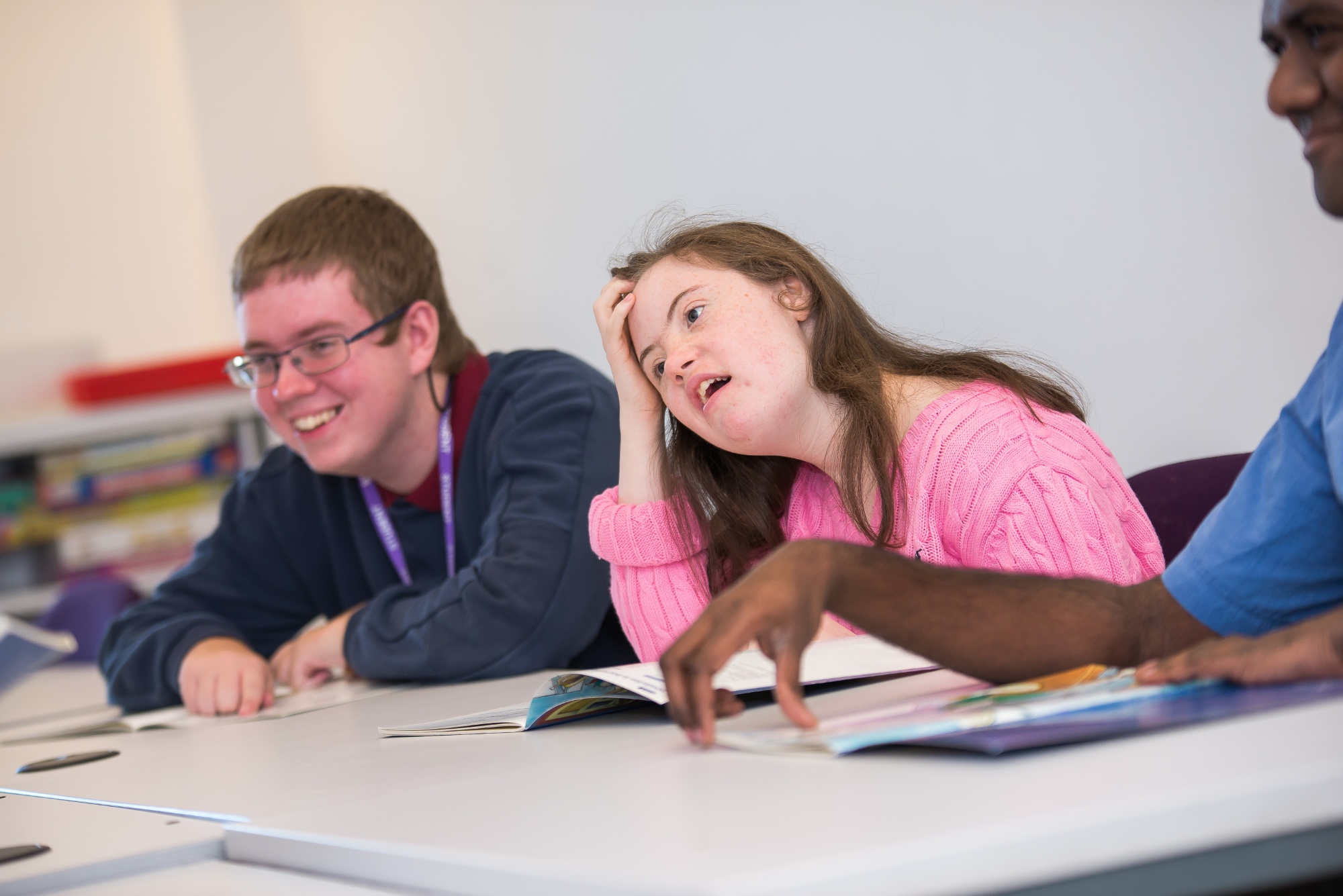 Supported Internships
Ifield supported internships have enabled students within Post-19 to take their previous work experiences to the next level.The intern works alongside a job coach who has learned the tasks the intern will be expected to perform and can therefore provide practical guidance and task clarification at the placement. Supported internships can account for up to three days of a student's Individual Study Programme at college and the intention is that, when the placement is successfully completed, employment will be offered to the intern. If a post is not available at the placement then the intern will have sufficient experience to apply for employment within a similar work environment.
Here are some example of internships,
Maria Pacey, one of our Post-19 students, was recently featured in the in-house magazine of John Lewis where she is currently working on a supported internship.
John Lewis staff remarked on her professionalism and application during the placement.
This is just one example of the success Ifield Post-19 students have enjoyed. Employers have been unanimous in their praise for the pilot scheme and we hope, soon, to be able to announce that our students have gained employment as a result of their internships.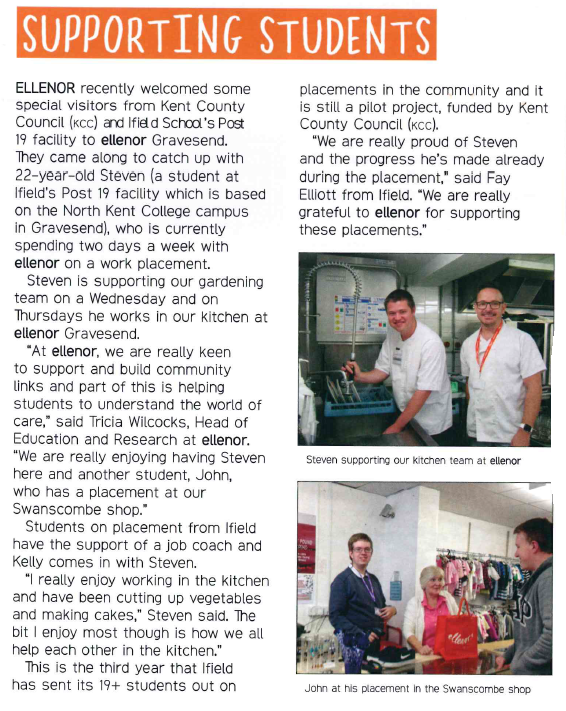 Ifield School is currently engaged in discussions with colleagues from the college, the Local Authority and the Department for Education to explore options that will enable the establishment of a permanent Post-19 provision.