The best way to learn any skill is to take every opportunity to practise and Ifield Life offers pupils the opportunity to do just that. The four bedroom, fully equipped wooden bungalow is situated within the grounds of Ifield School and is used throughout the school day to enable students to learn skills such as:
Cooking
Keeping a home clean and tidy
Health and safety at home
As well as more socially important skills like:
Sharing a meal with friends
Working together as part of a team
Respecting other peoples' rights of privacy
Enjoying the company of others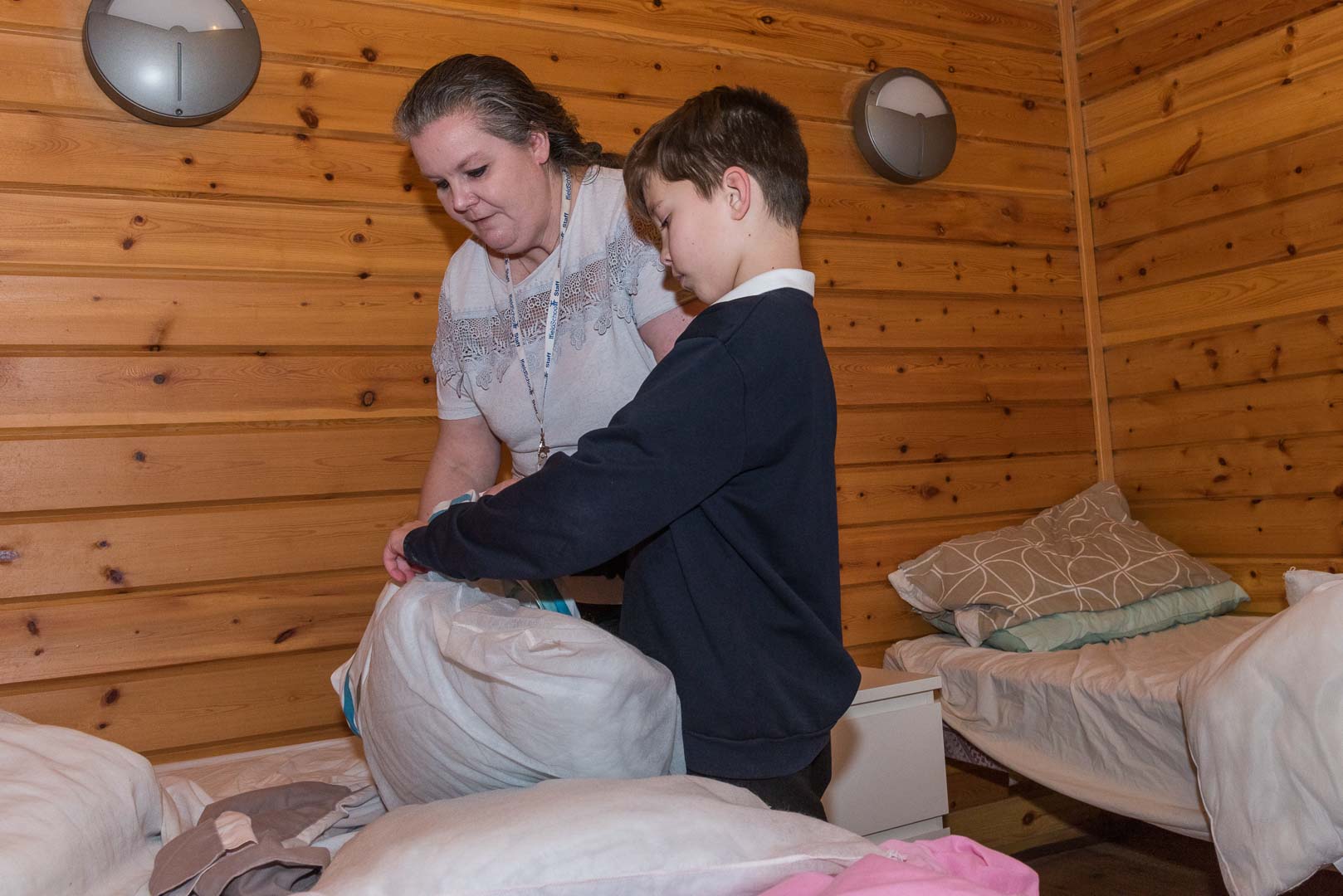 Every week Ifield Life hosts a sleepover and secondary age pupils, as well as sixth form students, are offered at least one overnight stay as part of the Ifield Life Programme. The students are supported by two members of staff as they begin their overnight stay plan what they are going to prepare for their evening meal before visiting a local supermarket to buy the ingredients they will need. Conversation is encouraged, whilst the students prepare and, later enjoy, the meal and the young people are expected devote some part of the evening to completing homework before settling down for the night. The programme extends life skills to include aspects of:
Travel training
Handling money
Time management
The programme is carefully planned to address students' life skills targets or the independent living outcomes that have been agreed as part of their Education, Health and Care Plans.
Ifield Life provides a realistic and thoroughly enjoyable learning experience for young people at the school and sixth form. As in every other aspect of learning at Ifield School there is a clear emphasis on developing independence as part of the Ifield Life Programme.