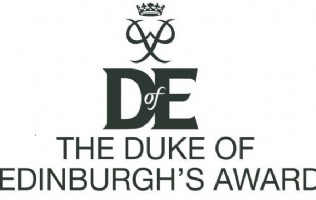 During the weekend of 8-10th June 16 pupils undertook their Bronze or Silver Duke of Edinburgh Qualifying Expedition. Throughout the weekend, an independent assessor was on hand to observe pupils putting into practice skills that they had learnt throughout the year and we are delighted to confirm that all participants who completed the weekend have passed this section of their Duke of Edinburgh Bronze or Silver Award.
The expedition, which involved 2 days of walking and one night camping for Bronze Award participants and 3 days of walking and 2 nights camping for Silver Award participants was challenging. In contrast to the practice expedition which took place in April in heavy continuous rain, the Qualifier weekend took place in clear sunshine, with temperatures reaching into the high 20s, which brought its own challenges. The pupils showed determination and persevered to the finish line and were a credit to themselves and to Ifield School.
The whole weekend was extremely successful and a rewarding experience for both pupils and staff. A broad range of staff supported the weekend, ranging from members of teaching staff, the Leadership Team, the Admin Team and the Site Team. Our Assessor commented on the wonderful sense of teamwork amongst pupils and staff alike.
We would like to congratulate the following pupils on participating in the Bronze Expedition-
Justin, Michael, Lisa, Joshua, Daniel, Zdenek, Jake-Leo, Adam
We would like to congratulate the following pupils on participating in the Silver Expedition-
Noor, Amelia, Christine, Gabriel, Alexander, Ross