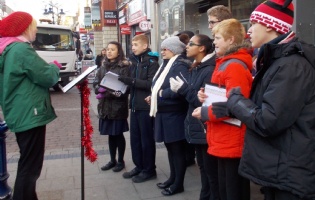 Members of the Choir sang at a variety of venues this Christmas including Bluewater,Gravesend Town Centre and Yew Tree Lodge Nursing home.
Bluewater was a particular favourite as Kings Farm joined us in our first public performance as 'The Cedar Federation'.
Thank you to all pupils and staff for your participation over this term. It certainly has been a busy one!